-----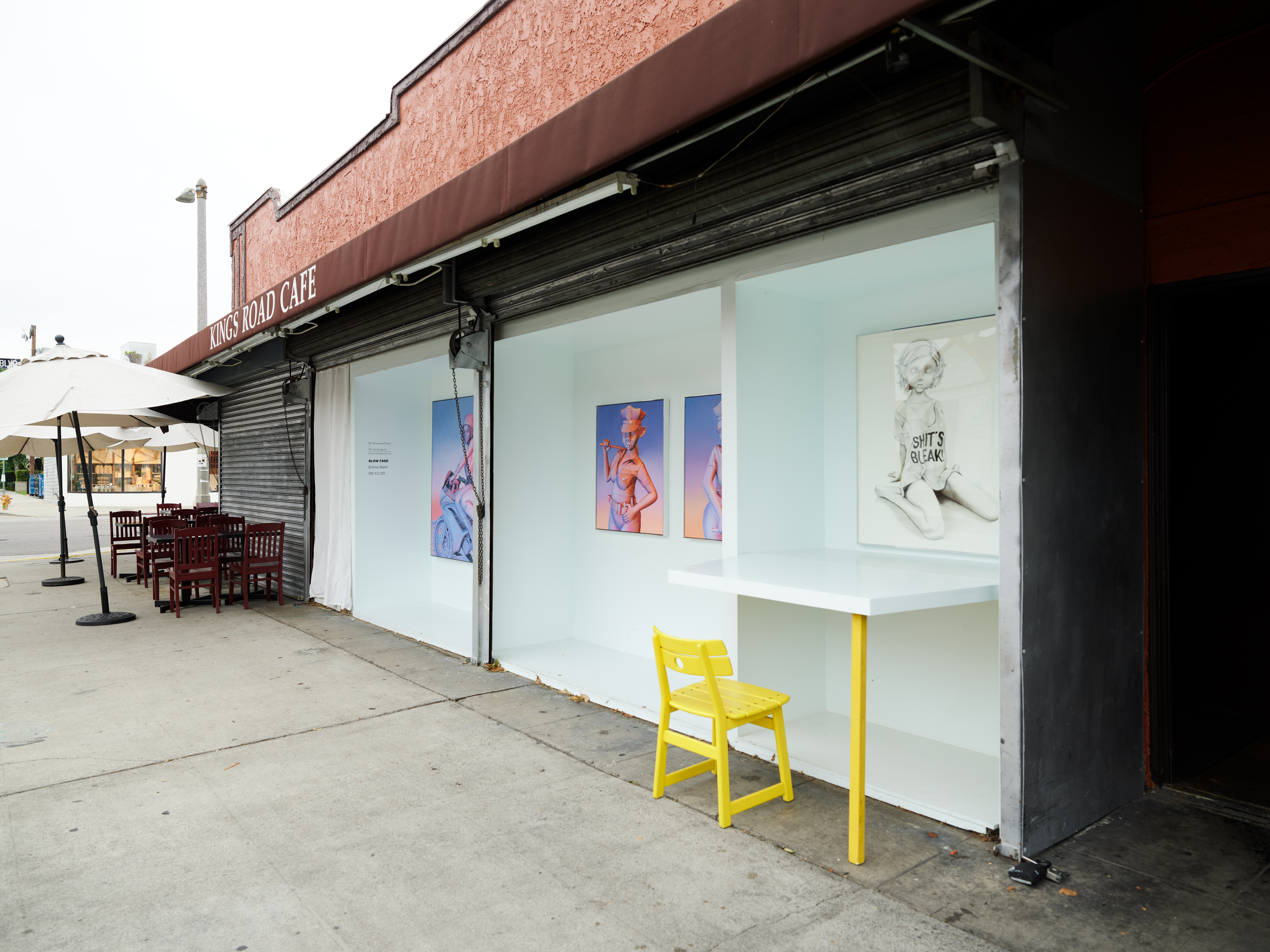 ARTIST BIOGRAPHY:

Emma Stern (born 1992, New York, NY) lives and works in Brooklyn, NY. She graduated from the Pratt Institute with a BFA in 2014.

-----

PRESS RELEASE:

The Newsstand Project is proud to present Slow Fade, an exhibition of new work by Emma Stern. To adhere to restrictions due to Covid-19, Slow Fade will be a drive-by exhibition at the Newsstand Project, located at the corner of Kings Rd adjacent to 8361 Beverly Blvd, Los Angeles, CA 90048 between 12-2pm on June 11, 2020.

This selection of work, created while in self-isolation, is a continuation of the artist's deep commitment to traditional painting and drawing techniques, coupled with her preoccupation with virtual female bodies. The resulting imagery is a kind of contemporary portraiture made possible by technology. By using 3-D software intended for video game developers to create customized, virtual portrait subjects, Emma's work emphasizes and exacerbates the apparent inclination towards pornographic (or at least porn-adjacent) representations of women in 3-D communities and gaming culture. Of particular interest to Emma is the way in which the preferences, biases and predispositions of human developers appear by proxy in the software they create. As our virtual selves become ever-more inextricable from our physical selves, Emma questions how these preferences are imposed on virtual female bodies within the largely male-dominated arena of software and technology.

Emma's formal background in figuration is deployed when she transposes the virtual to the actual through paint and other traditional media. The resulting images play on mysteriously familiar tropes. They borrow heavily from the visual vocabulary of online fandom, fursonas and 3-D fetish community message boards, and veer quickly into the domain of fantasy, wherein erotic, angelic, cartoonish and mischievous young women occupy virtual spaces in which otherworldly and realistic elements coexist.

The selection of works in Slow Fade touch on persistent themes in Emma's work including escapism, subversion, the push/pull of defiance and authority, and a unique kind of off-brand feminism vaguely reminiscent of pop-up ads of the "You Won't Last 5 Minutes in This Game" variety.