Desire Rebecca Moheb-Zandi
Faraway Nearer
December 14, 2019 - January 11, 2020
The Newsstand Project
is proud to partner with the
Tel Aviv Museum of Art
American Friends in presenting
this exhibition.
-----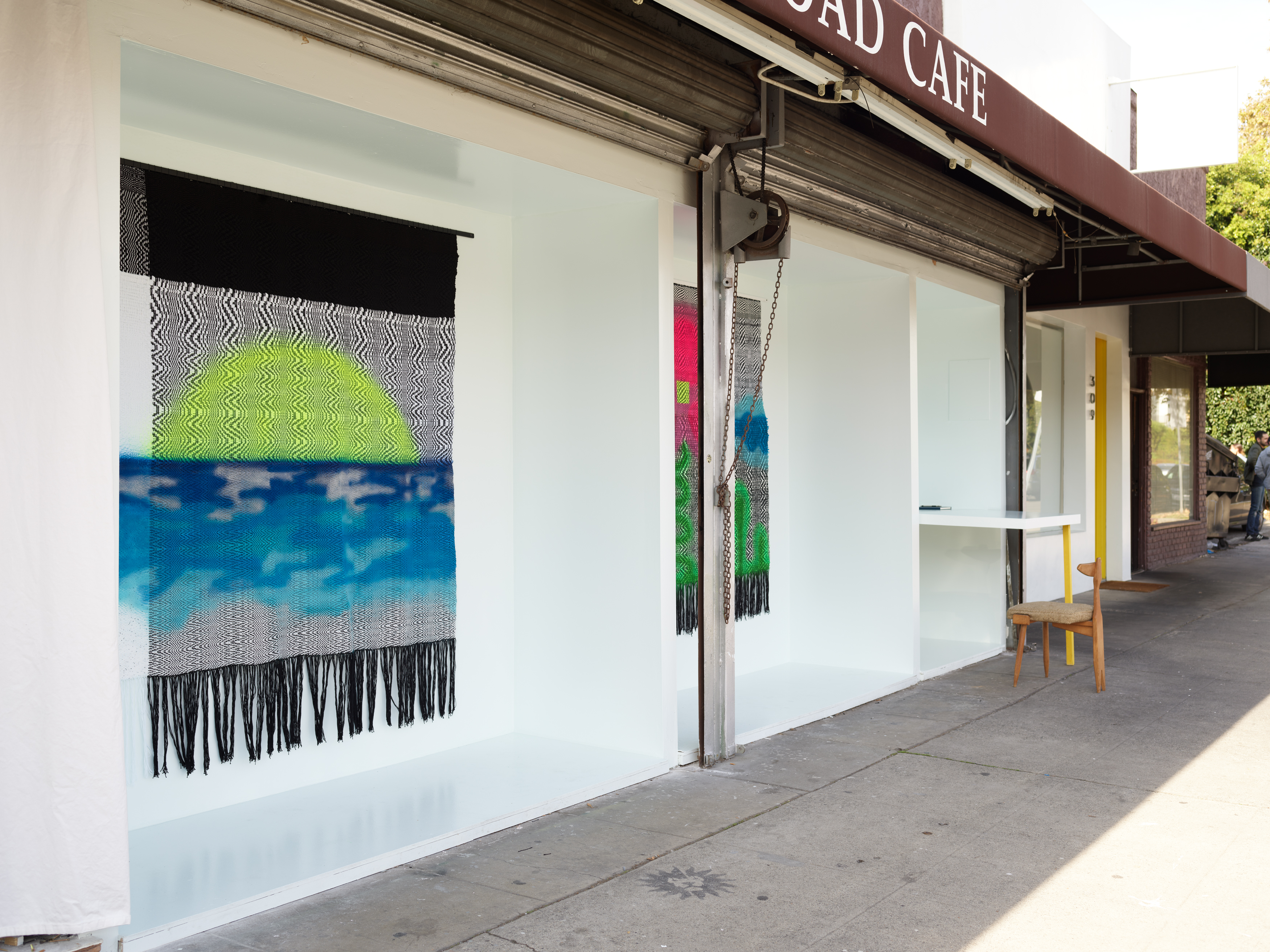 ARTIST BIOGRAPHY:

Desire Rebecca Moheb-Zandi (born 1990, Berlin, DE, lives & works in NYC) holds an AA from the Parsons School of Design. Recent exhibitions include a previous show at The Newsstand Project, One Year Of Resistance, Untitled Space Gallery, NYC; Bent but Unbroken, Charles H. Wright Museum of African American History, Detroit; She Inspires Group Show, Untitled Space Gallery, NYC; and Art Students League of New York, Phyllis Harriman Mason Gallery, NYC.

-----

PRESS RELEASE:

The Newsstand Project is pleased to present Faraway Nearer, an exhibition of new tapestries by Desire Rebecca Moheb-Zandi.

The initial point of Moheb-Zandi's complex tapestries is the loom, an ancient tool which she redefines as an analog visual computing tool. Utilizing traditional hand-weaving patterns as a sort of base linguistic sandbox, Moheb-Zandi employs the loom to manipulate, juxtapose, and remix them at will.

The artist then airbrushes over the resulting complex surface in a manner contingent upon the medium underneath, sparking a collision between painting and weaving that challenges the preordained hierarchies that organize and divide the fine arts and the crafts.