Apolonia Sokol
Process is Desire
January 30 - February 20, 2016
At Whitcher Projects
Curated and organized by Lisa Marie Pomares

-----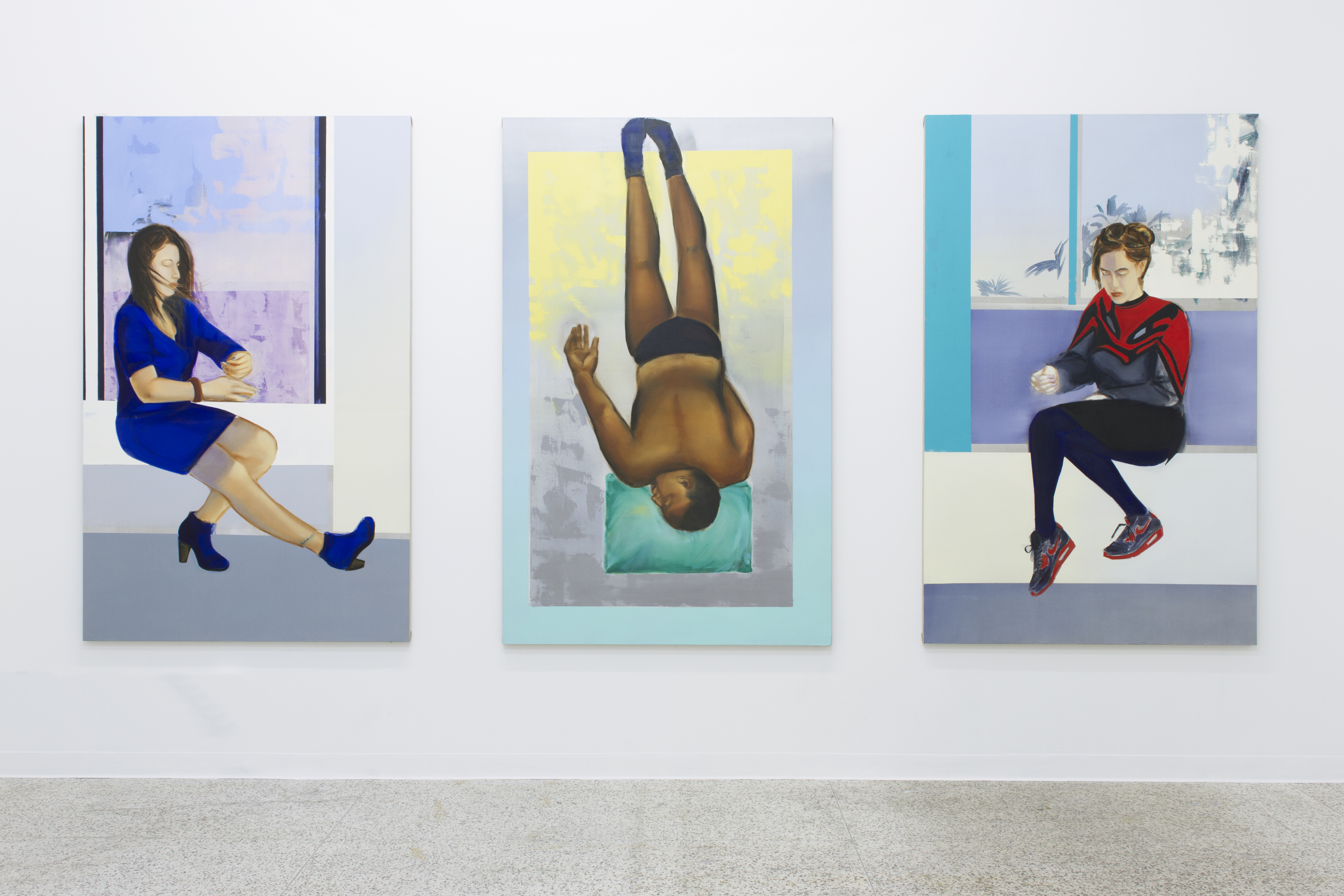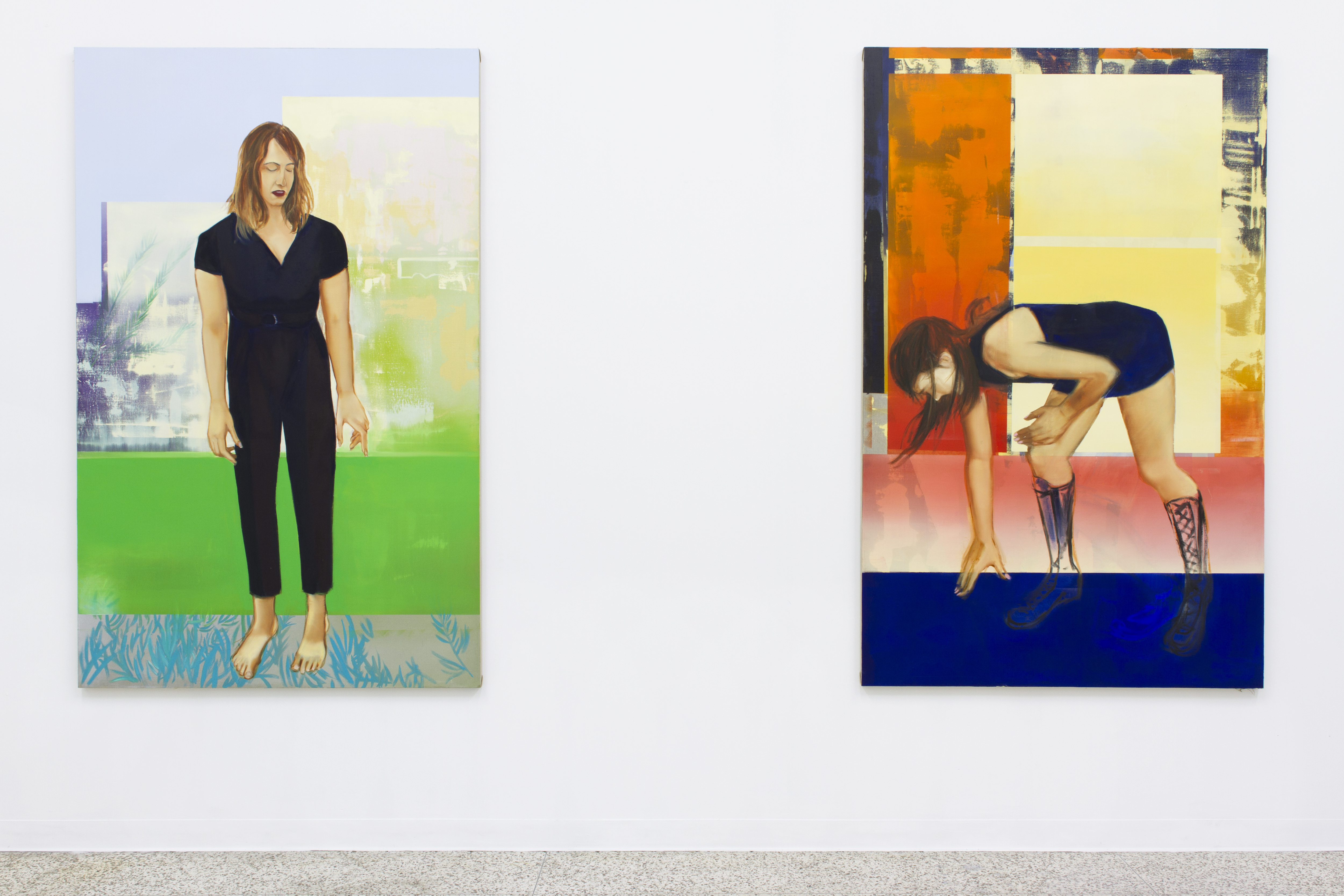 ARTIST BIOGRAPHY:

APOLONIA SOKOL
(b.1988) currently lives and works in Berlin. Sokol received her MFA from the École Nationale Supérieure des Beaux-Arts in Paris in 2015. Sokol's recent group exhibitions include POSTURES, Espace Commines, Paris; COLLECTION TYPE #3, Galerie Arnaud Deschin, Paris; YES TO ALL, Treize, Paris. Process is Desire is Sokol's first solo exhibition in Los Angeles, CA following her residency at Whitcher Projects.
-----
The cosmic swirl of a Los Angeles sunset. Ice cream melting into starlight. JMW Turner deserved better colors than the English seaside could afford. He might have come to LA. In his time, the British admiralty ruled the world but these days in LA, depending on who you are and just where exactly you find yourself, the shift and churn of power happens in humans. They shape and define a landscape not quite so large as an ocean but just as wet. The Englishman David Hockney found his force in poolside boys when he gave up European browns and grays for the cool cyans and sunburst yellows of Los Angeles. Washed in flat expanses and streaking smears of California light, Apolonia Sokol left Europe and found her painterly subject in the people that shaped her world here.

A cast of local characters can be found fixed with paint in these sunset portraits. The strange light leaks into planes of shifting hue. The ghostly colors give way to bodies that sink and shy, jut and dare, flirt and posture, but their features finely scaled, subtly realized, reveal a reflected force, the emotional space of their gaze or with eyes mostly closed, the lack of their gaze.

Process is Desire. We make what we want.

Don't avert your eyes. Portraiture has always had a strange history. Picture-makers deifying kings and generals, socialites making rent with pictures of dowager duchesses and American heiresses. Sometimes they are made for love, but Dorian Gray might tell you even that beauty can be a trap. But so long as humans matter, so will our pictures of them, realized with daring invention, backed by a unique history that can only be achieved through painting. The elusive character of the human psyche will always be worth pictorial examination with this ancient medium. The figure is re-found here. They are not people even really but more: the ooze and flow of color, soft forms hazing into imagined space, a dance of human drama in pigment, the weird inspiration that can only be found in an inspired lick of paint. The look on your face is worth a thousand words and just maybe a single portrait. If you're lucky, it will be painted by Apolonia Sokol.
-----
ISABELLE LE NORMAND (b. 1980) currently lives and works in Los Angeles. After receiving an MFA from the Université Paris-Sorbonne in curatorial studies and art history, Le Normand has curated for public institutions such as Mains d'Oeuvres in Paris where she was director and curator for six years; Palais de Tokyo, Paris; La Box, Bourges; For Your Art and 18th Street Arts Center, Los Angeles; Museum of Destiny, Los Angeles; Galerie Anne Barrault, Paris; La Gad, Marseille. Le Normand completed residencies at the Total Museum and Gwangju Biennale, South Korea; the Stroom Foundation, Netherlands; Cité des Arts, Paris; Komplot, Brussels; Residency Unlimited, NYC. Le Normand is currently working on her curatorial agency Courtesy and advises private collectors from Europe and the United States.